We are your travel companion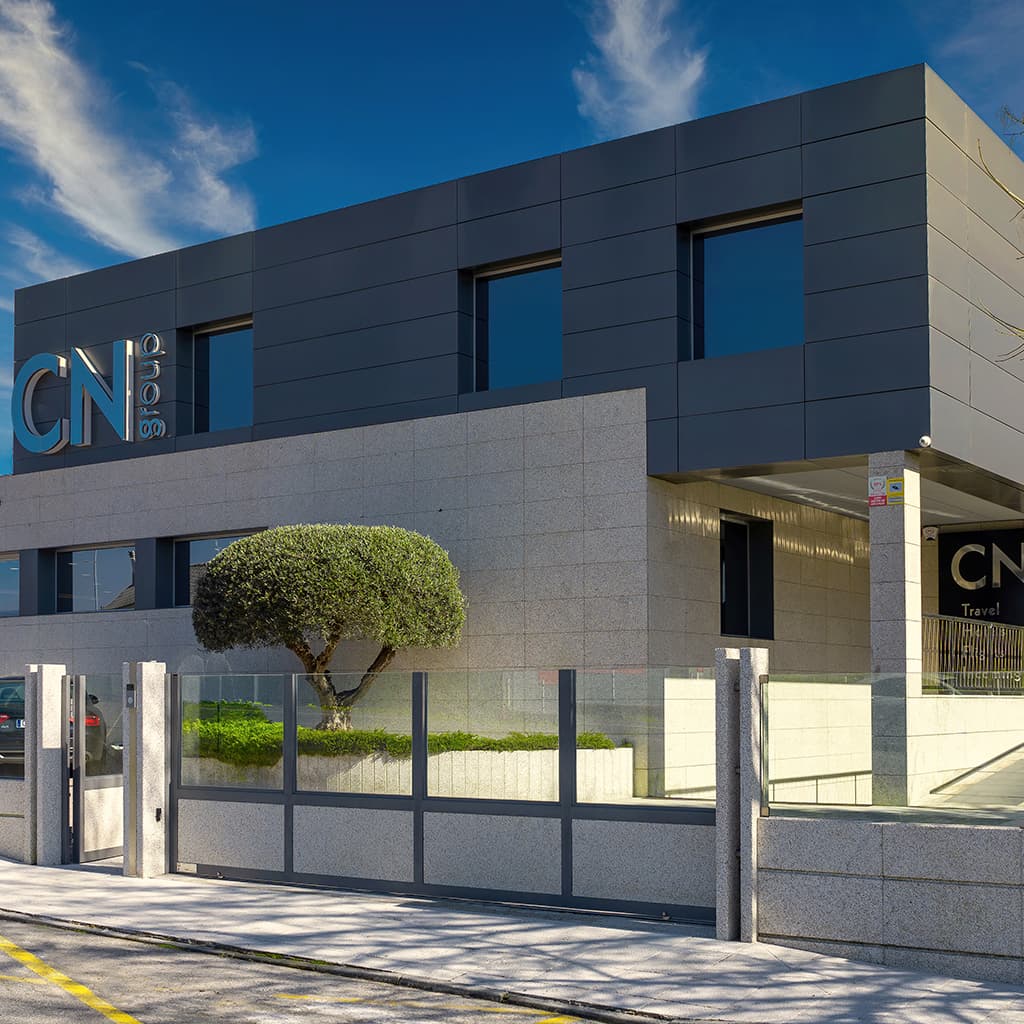 The story of cntravel is the life and experience of many people who, since 2000, are part of a great human team that has worked and continues to work to ensure that millions of travellers, who have trusted us, share and enjoy happy and unforgettable moments.
At cntravel we dedicate our effort to offer the best of ourselves, looking for lasting relationships, which are the basis of our way of understanding the vocation of customer care. As a result of this work, cntravel has become the reference tour operator in group trips, cultural circuits, as well as in the products of Flight & Holidays, stays in northern Spain and Portugal, getaways and the Way of St. James.
Cntravel bets firmly on the future and is pioneering in adapting to the needs imposed by an increasingly global market, which is in constant movement and evolution, adjusting to new ways of traveling.
Do you want to be one of
our agencies?
We have what your agency needs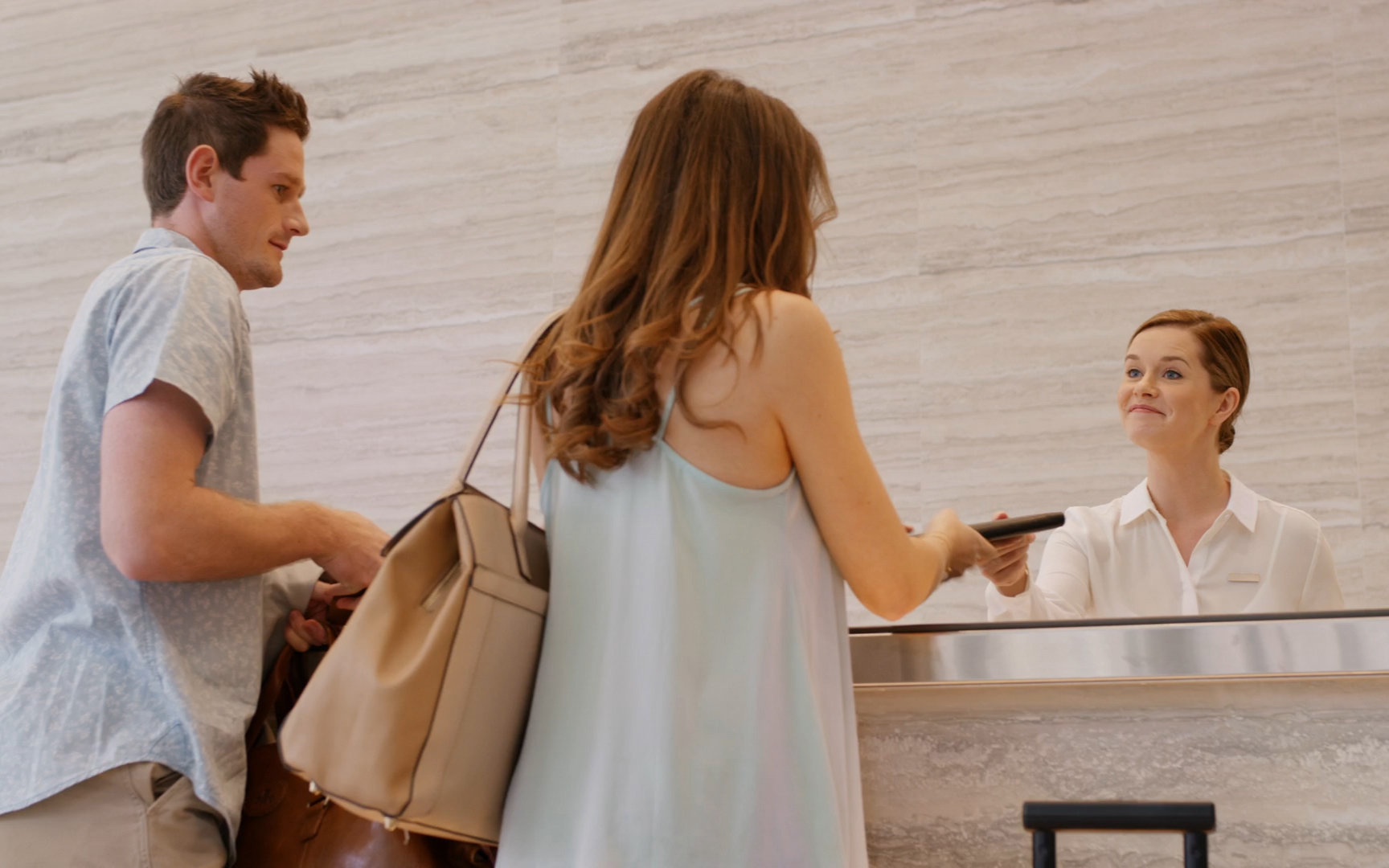 We have a large team of specialized advisers, who will attend your online reservations quickly, nimbly, and especially with a great vocation of service, empathizing at all times with your needs and those of your clients. We also advise you and offer a totally personalized service.
We offer extensive office hour, a Web page that works 24 hours and a 24h / 365 days emergency telephone number. We can solve any incident 365 days a year.
We have a sales team at your disposal, with a manager in each geographical area throughout the Peninsula, always ready to help you. 24h/365 days service through their mobile phones. You can contact them directly by phone.
We offer a specialized own IT team, which is constantly evolving, applying high technology at the service of your agency to improve the profitability of your business, as well as offeringa personalized technological advisory service.
From our own marketing team we design and elaborate catalogues by type and target of product, so that you can offer each client what they need. In addition, we send offers of our various products on time as well as the customization of catalogues and offers as a personalized marketing service tailored to you.
A team of six people, who work exclusively to test the quality of our products, to carry out an exhaustive follow-up of the service through the final customer and to improve the quality of our products thanks to the certification under the Q for Spanish Tourist Quality.
As a specialized tour operator we offer you the products in which we provide you with our added value:specialization and our contracting force. And we offer also the time of the service that you deserve through a chameleonic human team that adapts to your needs and those of your clients and that get involved every day to give the best of us. We show you!
Our team of more than 35 specialized operators works for you in the personalized and comprehensive management of groups in Spain, Portugal, the rest of Europe and Morocco, to offer you the best tailor-made tour packages and also only hotels at the best price / quality.
Supported by our contracting department, we have a large bed bank specific for groups with more than 600 contracted hotels, with quota and guarantees (more than 900,000 beds at your disposal), achieving with this contracting force unbeatable prices and conditions.
More than 1,000 hotels in northern Spain and throughout Portugal.
Through our product department we carry out the100% of the direct contracting with each supplier to offer you a wide offer at the best prices, as well as our hotels under guarantees that provide great added value.
All this supported in the xml integrations with the best and most important channel managers, which enable us to be very competitive.
The stays offer of cntravel is composed by a portfolio of more than 1,000 hotels, which can be booked online on our B2B website, through our XML API or in our telephone booking service; where we will advise you on the best establishment for your client.
Wide range of cultural circuits with guaranteed departures in Spain and Portugal with different modes of transport: bus, train and plane to national and international destinations
.
An organized trip designed to offer the advantage of traveling in group but booking individually with the added value of including cultural visits, tour leader from the beginning, free cancellation insurance, tickets to monuments, official guides and all travel options in national and international destinations with the best quality-price ratio on the market.
Possibility of online booking through a B2B platform on our website, through the booking department or in a pioneering way with our new API XML integration of circuits.
Check out our catalogues of annual tours or long weekends, depending on the place of departure.
Packages with flight to holiday destinations
Our biggest differential in the Flight & Holidays product is based on the contracting of quotas and set fees, non-dynamic rates, both in the airline and in the hotel sector. In this way we assure you a fixed and guaranteed final price for your client, without subsequent surprises of possible rate increases.
Buen Camino, a spiritual trip
We propose a different way of traveling to do the Way of St. James in a comfortable way. We take care of the reservation of hotels establishments and of transferring the baggage from one locality to another, as well as of managing the pilgrim's credential and a guided visit to Santiago de Compostela. With the same mystical richness, the same contact with nature and the same devotion, but with a plus of comfort; that will make the "Camino" your most spiritual trip.
Experiences within your reach
To the usual hotel's stay, we add extra services in order to create an ideal tourist package for a weekend getaway, special dates, etc. A special product in which the gastronomy, oenology, nature, theme parks, relaxation or adventure, among others, are protagonists.
Con personal multilingüe y especializado en el cliente internacional, en cntravel te ofrecemos una gestión personalizada e integral para tus grupos, escapadas y circuitos por España y Portugal. Ofrecemos paquetes turísticos a medida, con todos los servicios en varios idiomas. Desde el transporte o alojamiento, hasta guías, excursiones y entradas en el idioma que necesites.
Además, participamos en las principales ferias internacionales de turismo a través del programa Galicia Exporta Empresas, del Igape, donde atendemos a nuestros clientes internacionales y les damos a conocer nuestro producto incoming.
We are people working at the service of people.
We act with rigour, professionalism, closeness and efficiency.We know your needs and we turn them into our health thanks to our service vocation!
Service vocation
We are by your side. We are passionate about what we do, we empathize with you at all times and we are always at your disposal to help you. You are the most important.
Better efficiency
We increase the performance of your agency by optimizing processes and increasing the possibilities of your income. We are involved in making your business grow. We help you to sell more but also to sell well.
Continuous innovation
We have the fastest and easiest platform to use in order to work efficiently.
Tailored solutions
We understand you, we know your need, and that is why we offer you the solutions you need.
We are transparent
We are an independent operator and we respect the sales channel. Trust between professionals is essential for us.
A world of travels
Thanks to our contracting team, we have a wide variety of travel options, both national and international.
New platform web, designed for you
We are innovators. We develop new technological tools that increase your potential, with great efficiency, in an intuitive and versatile way, with new functionalities, achieving more speed and improving your profitability in every action you take with us.
A solid and efficient system
Some of our figures from our technology hub
million / year


XML requests
An average of

9,500,000

requests per day
In a constantly moving environment, we want to be your faithful travel companions: from discovering new routes, to planning the next adventure traveling together. We work every day to be closer to you, to earn your trust. We are like you, we grow together, and we empathize with you and understand your needs. We are personally involved in each process, in each contract, in each budget, giving our best so that you can achieve your goals. If you want to talk to us, we here are, at your disposal.
Pepe Amargós
Director Turiópolis
"Además de reservar los hoteles para mis grupos, la gestión de guías, entradas, visitas, restaurantes, etc….lo dejo también en sus manos. Son verdaderos expertos en dar un servicio completo"
Josep María Monfort
Director Viajes Santamar
"Tengo la confianza de viajar con un partner que me ofrece el mejor producto que se adapta a mis clientes y sobre todo con vocación de servicio. Es la combinación perfecta que necesito".
Agustín Vázquez
Director de OlaMundo! y viajaragusto.es
"Me gusta siempre llamar para realizar la reservas a mis clientes, el booking tiene un buen conocimiento del producto, su labor de atención y asesoramiento para mi es fundamental"
Agustín Rodríguez
Director Viajes Kerala
"cntravel hace seguimiento de los circuitos para testar el servicio in situ, ante cualquier incidencia lo solucionan y si hay alguna reclamación, su departamento de calidad responde en menos de 15 días."
Isabel Poutón
Agente de viajes Airbus Galicia
"La profesionalidad y especialización de su equipo me da la tranquilidad suficiente como para dejar en sus manos la gestión de mis grupos"
Rosa Montero
Directora de Viajes Mondel
"Siempre solicito presupuesto a cntravel, tienen una contratación muy amplia con cupos y garantías en hoteles en España y Portugal y suelen darme precios competitivos para mis grupos"
Fernando Prieto
Director Viajes Presstour
"Son especialistas en la gestión de grupos en Europa, ante cualquier imprevisto te lo solucionan al momento. Hago seguimiento de todos los viajes y la valoración de mis clientes es alta o muy alta. Totalmente recomendables"
Olga de Santos
Directora Viajes Kharolos
"Nos gustan los itinerarios de sus circuitos. Nos da mucha seguridad que nuestros clientes viajen con guía acompañante desde origen y con el seguro de anulación incluido. Todo ello con una buena relación calidad/precio"
We have teamed up with the best technology companies specialized in the tourism sector to offer you the best tools on the market. They collaborate with our IT department to meet your needs.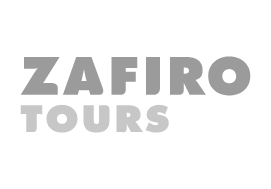 We have several ongoing projects together with the Xunta de Galicia (Regional Government of Galicia), the Galician Institute for Economic Promotion and the European Economic Union through Feder Funds.
Industria 4.0
Igape's program destined to the digitalisation of the Galician industry through the creation of a digital interface to improve business interactions.
Xacobeo 2021
We collaborate with the Galician Tourism Agency to promote the Holy Year 2021 and thus attract the largest number of national and international visitors, with Santiago de Compostela as destination.
Galicia Exporta Empresas
A program from the Galician Institute for Economic Promotion (IGAPE) to stimulate and incentivize Galician foreign trade and the internationalization of the business network through various actions